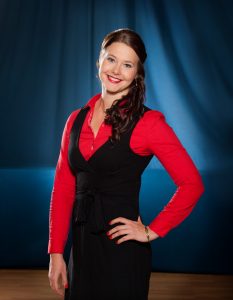 Sari Käpykangas is a researcher at the Finnish Institute for Occupational Health. She has a degree in social sciences and social psychology. Sari is a SWiPE consortium researcher and contributes a social-psychology perspective to the project. Sari is a social scientist and observes the platform economy principally as a group level phenomenon.
What are your strengths as a SWiPE researcher?
"I understand change in working life through group phenomena and interaction. Digitalisation and the platform economy change both how work is done and the social relationships that it is composed of. Technology mediated forms of interaction are understandable for social psychologists as they create new meanings in working life. Crowdsourced work and the sharing economy are new group phenomena that can indeed be observed from a social psychology point of view. I have studied actors and employee innovation in different sectors. Using these perspectives in the SWiPE project will allow us to understand crowdsourced work and the platform economy."
What conversations would you like to see SWiPE raise in society?
"I would like to see less value-laden comparing of digital and face-to-face communication in societal discourse. Shifting the conversation towards the outcomes and goals of work would in my opinion make the discussion more valuable for society. For example, the conversation surrounding telecommuting ought to have a stronger benefits focus. As part of the SWipE project I would like to be part of highlighting the workable solutions and benefits that a technology mediated platform economy brings for workers.