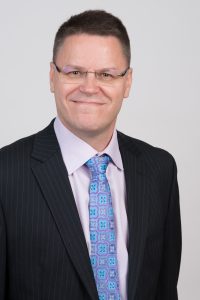 Petri works as an economist at the Avance Attorneys LTD and in addition, he is a senior fellow in ETLA and in ETLA's research projects. He has had a varied career as a researcher both in Finland and abroad, publishing widely both in Finland and internationally. He defended his doctorate in 2000 at the Vanderbilt University in the United States. Petri Rouvinen is an economist and PhD. He specialises in innovation activity, technology, competitiveness, globalisation and entrepreneurship. In the multidisciplinary SWiPE-project Petri is able to further his research on the effects of digitalisation on work and working life.
What are your strengths as a SWiPE researcher?
I have been studying the effects of digitalisation on society since at least 2001 when ETLA began cooperating with the BRIE centre at the University of California, Berkley. I follow the development of digital technology and high-tech firms in almost real time, all the while actively participating in societal discourse on these matters. My group and I have access to large and detailed datasets from both the Finnish statistics service and our own collection efforts. These datasets, going to individual and firm levels, allow us to approach and understand digitalisation from new perspectives.
What would you like to see SWiPE research to bring up in society?
The relationship between work and digitalisation is often seen in black and white. Techno-optimists overstate the capabilities and benefits of machines and tend not to see the diversity of human work. On the other hand, techno-pessimists have buried their heads in the sand; digitalised solutions are changing working life and the world around us in many areas, but not in others. I expect that SWiPE will bring more colour to this rather dichotomous conversation.
Read more about Research Director Petri Rouvinen, his research and areas of expertise.