Anne Kovalainen is a Professor of Entrepreneurship at the University of Turku. She has been a visiting professor and researcher at number of universities internationally. During 2010-2014 she held the Academy of Finland Minna Canth Academy-Professorship. She is an experienced and respected researcher and leader in international research projects. Anne regards the extensive, international and domestic, multidisciplinary expertise of the consortium to be one of the defining strengths of the SWiPE-project.
Anne Kovalainen, what makes the SWiPE project unique?
"Swipe is the first significant research effort in Finland to look at ongoing change in work, entrepreneurship and the economy. These themes are also current internationally."
What are your own strengths as a SWiPE researcher?
"As the head of the research consortium I make sure that our results are available and useable by both society and academia – both at home and abroad. I have many years of experience in entrepreneurship and work research and in evaluating their impact on the economy and society. I also bring to the project my extensive experience in multidisciplinary research, research methodologies and approaches. As a researcher I am of course excited about the work we will be doing within the SWiPE project."
What issues would you like to raise in societal discourse?
"I would like make a genuine contribution to the conversation about the platform economy, new technology and the opportunities, challenges and change these lead to in work and entrepreneurship. In addition, it is important that society has a conversation about what these changes mean for decision making and how organisations and society as a whole should prepare to meet them."
Read more about Professor Anne Kovalainen's areas of expertise and work as a researcher.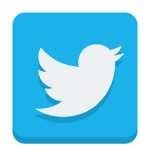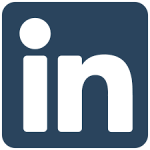 Anne Kovalainen is also a visiting scholar at the Weatherhead Centre at the Harvard University until the end of year 2018.
Contact Anne:
anne.kovalainen(a)utu.fi
tel. +358 50 502 7022