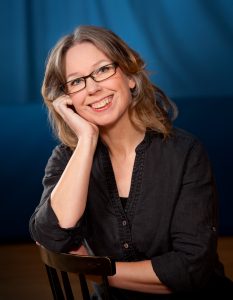 Satu Aaltonen is a project researcher at the Entrepreneurship Unit, Turku School of Economics at the University of Turku. She holds a Masters in Social Sciences and is active in teaching. Satu Aaltonen contributes culture and society perspectives to work research to the SWiPE project. Within SWiPE Satu concentrates principally on questions of migrant integration into working life.
What are your strengths as a SWiPE researcher?
"My strength as a SWiPE researcher is my versatility. I have done research in many of the fields in that intersect in the SWiPE-project. Among other topics I have studied migrant entrepreneurship, human-technology relations, skills and education needs in the workforce as well as entrepreneurship policy. My background is in social sciences, and it is from that perspective that I approach SWiPE questions on the new dynamics in working life and new forms of entrepreneurship."
What would you like to see SWiPE bring up in society?
"I would like to see SWiPE research open a conversation about how the labour market and the welfare system can be developed so that undertaking brief work assignments becomes worthwhile. It would also be interesting to see if the platform economy can help migrants integrate into their new environment and labour market. A third area I'd like to see come up is are the links between platforms and the grey economy; is the grey economy further enabled by platforms or does it reduce grey activity by making work more transparent and controllable. These areas interest me greatly, and I very much look forward to being part of the conversation!"
Read more about Satu Aaltonen and her work as a researcher.