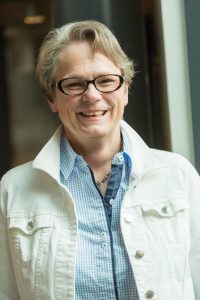 Jarna Heinonen is Professor of Entrepreneurship, Head of the Entrepreneurship unit and responsible for teaching in entrepreneurship at the Turku School of Economics, University of Turku. Jarna is also a visiting professor at Kingston University in the United Kingdom. She is a versatile and respected researcher, educator and head of research projects specialising in entrepreneurship, intrapreneurship, entrepreneurship education, family firms as well as entrepreneurship and innovation policy. She has undertaken numerous domestic and international expert assignments regarding entrepreneurship and SMEs. In addition, she holds several positions of trust in academia and the private sector. As a SWiPE researcher Jarna will contribute her experience as an entrepreneurship researcher spanning boundaries between disciplinary fields.
Jarna, what are your strengths as a SWiPE researcher?
"I have a wide range of experience as a researcher of entrepreneurship and change.I have always placed impact at the centre of everything that I do: academic rigour combined with relevance for society. I find it natural to work in cooperation with decision-makers and business. In SWiPE my responsibility is to ensure that the results of our work make an impact in both academia and for societal stakeholders."
What topics would you like to see discussed as a result of SWiPE research?
"Entrepreneurship and employment are often seen as alternatives to one another, even if entrepreneurship is work also! I would like to dilute stereotypes about employment and entrepreneurship and catalyse conversation about how work and entrepreneurship change through digitalisation in the age of the platform economy. I am also very interested in how our education system and societal structures are part of this change and support it."
Read more about Professor Jarna Heinonen and her work and areas of expertise.