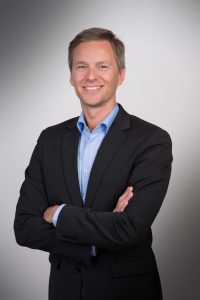 Antti-Jussi Tahvanainen is a research director at ETLA the Research Institute of the Finnish Economy. He has many years of experience in research projects both at home and abroad and has taught business model design in the Aalto University entrepreneurship programme. He is also an entrepreneur and an executive of a charged with analysing the growth sectors of the future. Antti-Jussi Tahvanainen has a strong background in research on academic entrepreneurship and entrepreneurial universities as well as in teaching and working in and launching high-growth firms. He has particular expertise in industrial renewal, technological transformations in industrial ecosystems, industrial competitiveness and its critical success factors, value capturing ability and positioning in global value chains, funding of high-growth firms, technology transfer, knowledge management and academic entrepreneurship as well as national innovation systems.
Antti Jussi, what are your strengths as a SWiPE researcher?
"I bring to SWiPE my expertise in Entrepreneurial University research. I've mapped the motivation and barriers to commercialisation of innovations of thousands of Finnish and American researchers. I've also studied the operating principles of the technology transfer services of all Finnish and selected top US universities. In addition, I've looked at the effects of university legislation and the university invention act on academic entreprenurship. I've also got a broad network reaching into the high-growth firm ecosystems around universities."
What topics would you like to see SWiPE research raise in society?
"I'd like to emphasise just how important the research sector could be for growth in our economy. This best-case scenario would require a more ambitious new definition of the role of universities, schools of applied sciences and research institutes so that commercialisation of innovations would benefit the institutions themselves as well as individual researchers directly. In my opinion the role of researchers and research institutes should be open and allow researchers "dual identities" to foster genuinely freer movement between the academia and business. At its best experience in business can generate significant new fields in research, improve the relevance of research for society and benefit society more broadly."
"In order to create openness we need significant structural changes in the mandates of our research and higher education institutions as well as a renewal of the incentives for researchers. For example, in entrepreneurially oriented universities in the US, professors are paid for only nine months of the year – they are expected to find funds the remainder from the private sector in one form or another. Many run their own businesses while others are active in industry. Also, I would cleanse academic culture of the idea that employing results outside of academia is in some way dirty… The fact is that knowledge is not transferred to practice properly without the involvement of the inventor. In many fields we are creating ideas and results that have high value to society and are implementable; now we need to put these to use. The ivory tower rose because our research institutes grew into an environment that did not demand either the responsibility or the capability to make use of innovations. Why not? I don't see any conflict between this and universities role as creators of knowledge."
Read more about Antti-Jussi Tahvanainen here.